Providing Eye Care Services in Albertville, AL
Welcome to Our Albertville Optometry Practice
Whether you need an eye exam, emergency eye treatment, or eye care for advanced ocular conditions, Clinic for Vision PC offers it all!
We promise to always:
Maintain a Friendly and Welcoming Environment- We strive at all times to be welcoming and positive so that you always feel comfortable and relaxed while with us. Our staff is approachable and happy to assist; whether it's answering a question about eye care or helping you find the best possible solutions for your eye and vision needs, we aim to be gentle and trustworthy advocates for your eye and vision health.
Provide The Highest Quality Patient Care – Our experienced and caring optometrists know how to cater to the individual needs of each and every patient. We know that our patients throughout the Albertville area put their trust in us to ensure they have the highest quality eye care available. Through comprehensive eye exams and the most up-to-date diagnostic treatment options, we aim to improve your vision, your eye health and your quality of life. We are also committed to providing the most up-to-date and advanced diagnostic technology available and staying up-to-date on industry innovations. We make sure to invest in the best equipment and personnel training always.
Provide Unequaled Experience and Expertise To Our Patients – Our eye doctors and professional eye care staff have many years of experience in treating all types of vision and eye threatening conditions (our specialties are glaucoma and cataracts!) and helping our patients to see and feel their best. This experience has taught us the importance of a smile, a positive attitude, and an understanding ear when it comes to providing the best eye care in a welcoming environment.
We are also proud to serve Boaz, Guntersville, Crossville, Geraldine and Hyatt. Schedule an appointment with one of our Albertville optometrists, Dr. Timothy C. Nichols O.D, Dr. Kathryn B McCurdy O.D. and Dr. Rich McCurdy O.D today.
Contributed by: Dr. Timothy Nichols
Why Choose Clinic for Vision for your Eye Care and Eye Wear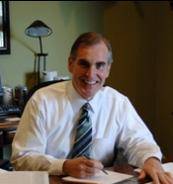 The three doctors and dedicated staff at Clinic for Vision PC are committed to offer you the best possible care in a friendly, professional atmosphere. We have the latest diagnostic capabilities and equipment. We use up to date techniques to manage your vision issues. Our optical boutique has a wide selection of frames and we use the latest high quality lens designs. Looking for sunglasses? You will find we have all the top brands. Contact lenses are our specialty too. We welcome challenging cases.
Do you have medical eye problems such as cataracts or glaucoma? We can manage these as well. We have a trained low vision specialist to assist our partially sighted patients.
Even if you have an after hours emergency we are ready to help. Our doctors are available nights and weekends.
We are confident you will find Clinic For Vision your best choice for eye care and eye wear.
Q&A with Dr. Timothy C. Nichols
Dr. Nichols Answers Your Eyecare Questions
Q: How do I get an Amblyopia exam? I don't have vision insurance.
A: We offer exams to ALL patients, including the non insured. We can make it affordable for everyone to get the proper care.
See more on our FAQ's page
Cutting Edge Technology – The Annidis RHA™ System.
The Annidis RHA™ system combines advanced Multi-Spectral Imaging (MSI) technology with multi-image software processing for early detection of ocular pathologies such as age related macular degeneration, diabetic retinopathy and glaucoma. Read More about this cutting edge system – HERE
Insurance
Eye care expenditure can be a concern. Here at Clinic For Vision, we accept a number of insurance plans to help cover the cost depending on your individual needs. Click below for more details'.
We also accept
Nov 27, 2017
The New Year is coming and many people include healthier eating and exercise in their resolutions for the year ahead. Well other than weight loss and overall health and disease-prevention, a healthy diet and regular exercise can protect your eyes and your vision. In particular, there are certain vitamins and...